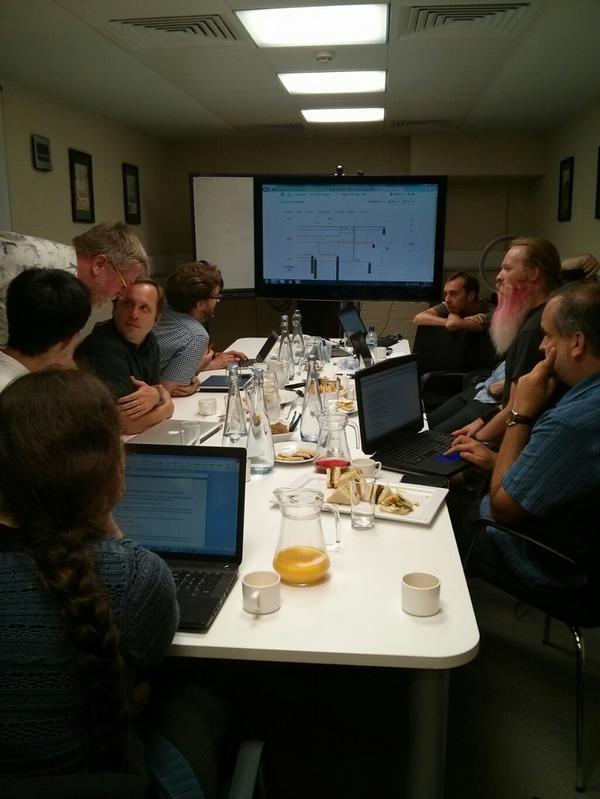 Today saw the inaugural meeting at ULCC of what we hope will become an ongoing series, intended to complement the successful EPrints UK User Group meeting.
The pow-wow will bring together developers from universities around the UK to learn about the next generation of features and functionality offered by the EPrints repository platform.
The event gives developers a chance to look "under the hood" of EPrints and better understand how to effectively implement and deploy new features at their own institutions. Developers discussed how they can actively contribute to the platform by feeding back changes and enhancements to the EPrints github repository.
Links: